Our company can offer a wide range of different and user frendly services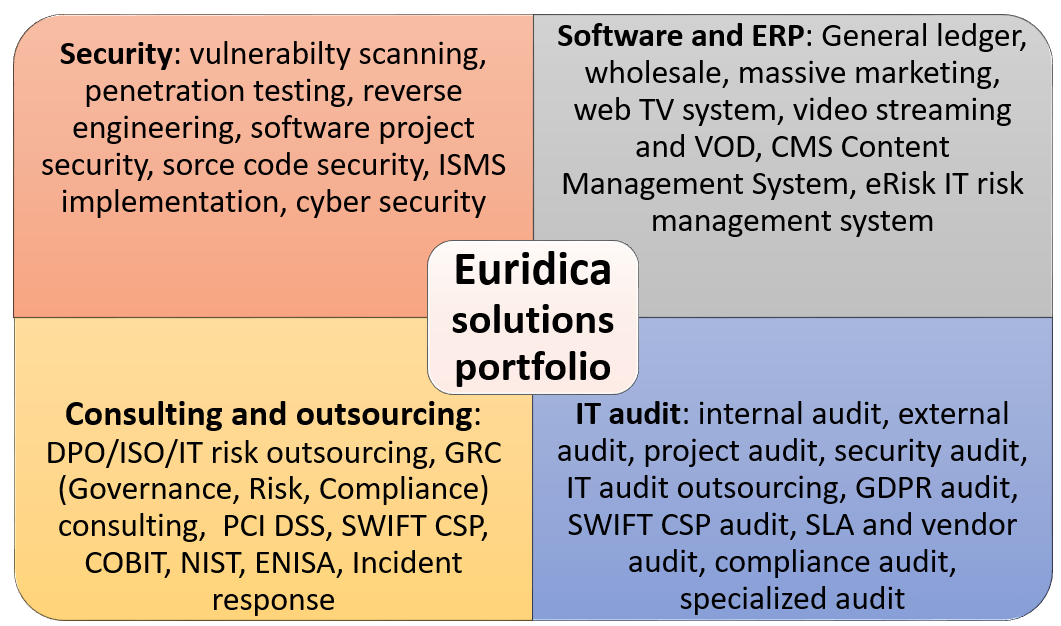 In each of these areas, our company has already gained the recognition, experience and trust of partners in the region of Eastern and Southeastern Europe. Тhe most common products and services аrе:
PT – penetration testing, vulnerability assessment
COBIT based IT audit,
IT consulting
Web TV system - video streaming , video on demand, billing
eRisk – IT risk management solution
ERP – MS Dynamics and/or solution developed by the company
CMS – original web content management system
MSMS - software for sending mass mail and SMS
Euridica's business strategy is based on knowledge gained through developing of own solutions and specialized consulting services based on COBIT, ITIL or ISO27000 controls/framework. We are also active in PCI DSS and SWIFT CSP compliance implementation and support.